The fifteenth Saint-Charles Export General Meeting, chaired by Mr Julien Batlle, was held in strict compliance of sanitary rules and allowed the members of the group (Financial Institutions, Professional Associations and Trade Unions, Territorial Communities and Consular Chambers), to openly discuss the current issues of the platform and the fruit and vegetable, and transport and logistics sectors.
This meeting was an opportunity to review an atypical year in 2020, as it was affected by the Covid 19 pandemic. A year summarised in five words by the President of the group: "Resilience, solidarity, frustration, desire, hope."
A year 2020 marked by solidarity…
Deprived of the possibility of setting up its flagship actions (international trade fairs, buyers' receptions, exploratory missions abroad, etc.), Saint-Charles Export, with the help of the French National Union of Importers/Exporters of Fruit and Vegetables, accompanied the companies of the sector in this crisis through pooling purchases of hydroalcoholic gel and surgical masks, from the very first hours of the pandemic (the first delivery having taken place on 11 April 2020). These operations were open to all companies in the area and are still going on. Similarly, at the end of February 2020, when Covid 19 was just starting to spread in Italy, a working group was set up for the benefit of all companies. Finally, and still in this spirit of support and solidarity, donations of fruit and vegetables have been made to both carers and students, and a vaccination centre has been set up at Saint-Charles.
…but also a frustrating year…
While Fruit Logistica 2020 was able to take place, frustration was caused by the successive cancellations of MEDFEL 2020 and Fruit Attraction 2020, as well as the 2021 editions of Fruit Logistica and MEDFEL*. Indeed, each of these editions represented many hours of work for their preparation, sometimes even going as far as setting up the traditional "train & hotel" shared operations, only to be cancelled a few weeks or even a few days before they were held.
*Fruit Logistica, MEDFEL and Fruit Attraction are the main international trade fairs for the fruit and vegetable sector and take place in Berlin in February, Perpignan in April and Madrid in October respectively.
…which increased our desire
As President Julien Batlle pointed out in his 2020 annual report, the profession today greatly misses being able to meet! This is proof, if any were needed, of the importance of the actions carried out by the group for the benefit of the region's companies, and the whole sector is anxious to be able to return to the trade fairs… one year later, the desire is still there and it is even stronger !
A glimmer of hope
At this time, with vaccination progress, there is renewed hope for the organisation of international trade fairs, especially Fruit Attraction Madrid, which will take place from 5 to 7 October 2021… hoping that the appearance of new variants, such as the "Delta" variant, will not thwart this glimmer of hope for a return to normal. Companies have already started to book their participation in this key trade fair for the sector. In order to reduce the costs of participation for its member companies, Saint-Charles Export has already launched the "trains + hotel" shared arrangement.
Buyer receptions planned for the end of the year
It was decided at the Board meeting of 14 June 2021, and depending on the virus situation, to set up a face-to-face buyers' reception in November 2021. In order to be prepared for any eventuality, consideration will also be given to carrying out such operations digitally, or even mixing "face-to-face" and "digital".
Health-related pooling operations to be maintained in 2021
Saint-Charles Export continues its pooling operations for the purchase of surgical masks and hydroalcoholic gels. Thus, three pooling operations have been carried out since the beginning of 2021. With these three additional operations, more than 1.5 million masks were sold and distributed!

An operation in support of students carried out jointly with the University of Perpignan, the CROUS of Montpellier-Occitanie and volunteers from Secours Populaire
The operation "VITAMINS FOR STUDENTS!" took place over four Tuesdays (from Tuesday 16 March to Tuesday 13 April inclusive).  Nearly 2 tons (1,715 kg) were distributed to students in need thanks to the generosity of the Saint-Charles importers/exporters.
Saint-Charles Export also supplied fabric bags that are usually used at international trade fairs. Each student was able to put together his or her own basket of 3 to 4 kg of fruit and vegetables, and between 150 and 200 students were served per collection.
In addition to this collection, Saint-Charles Export also donated regional fruit juices (peach juice, apple juice, apple/ginger juice, cherry juice and apple/pear juice) usually served to customers and suppliers of the platform's companies at the various international events in which the group usually participates, but which have not been held for more than a year due to the virus situation.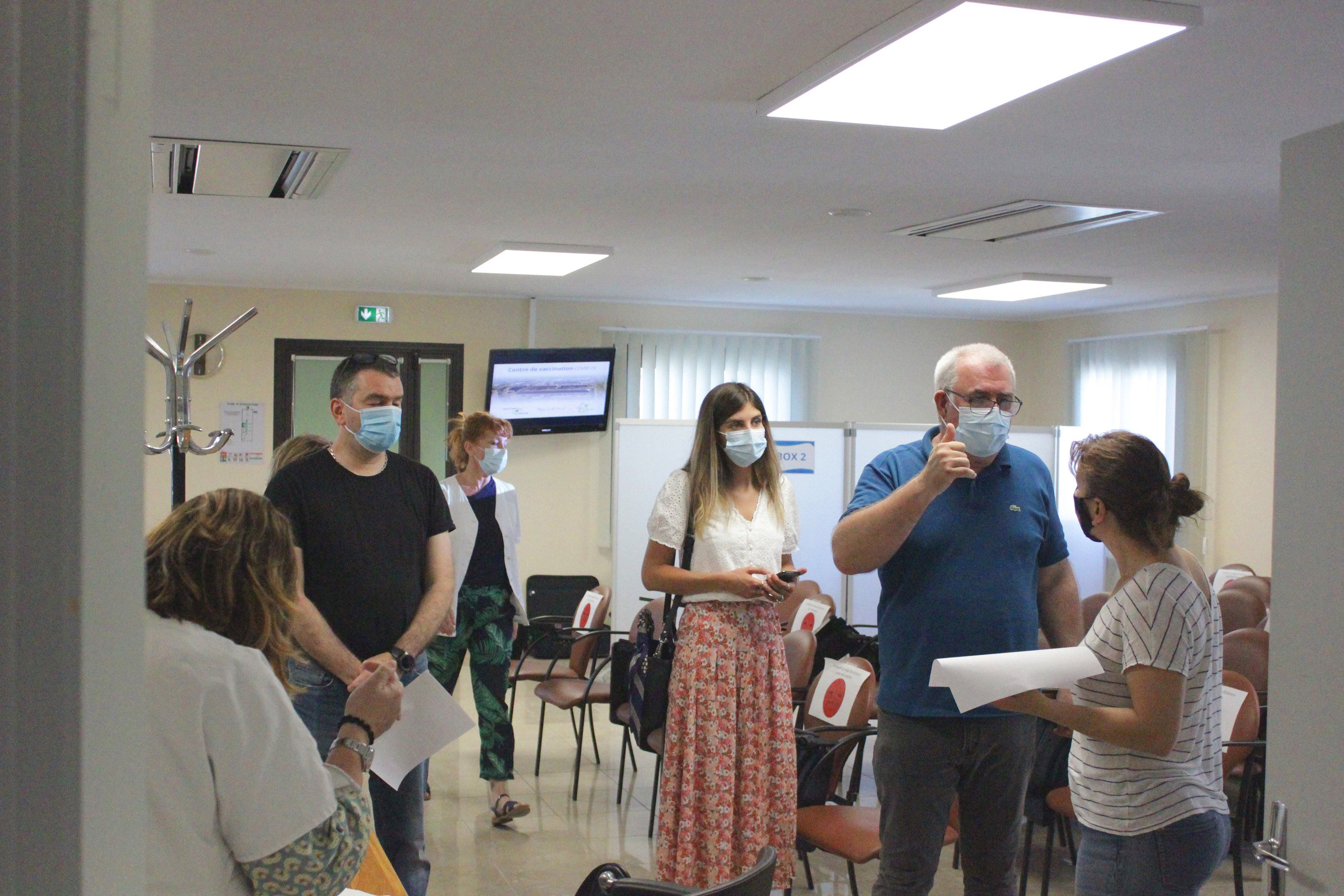 Establishment of a Covid 19 vaccination centre on Saint-Charles.
On 8 and 9 June, in conjunction with the Pôle Santé Travail des Pyrénées-Orientales, a vaccination operation was held at the Saint Charles International Administrative Centre. A joint initiative to facilitate access to vaccination for employees in the largest employment area in the Pyrénées-Orientales. Around 250 employees were able to take advantage of this temporary vaccination centre. The second injection was carried out under the same conditions on 20 and 21 July.
"Saint-Charles 2020-2040"
The Master Plan for the Development and Planning of the entire Saint-Charles area, entitled "Saint-Charles 2020 – 2040", in which the platform's representatives, Denis Ginard and Edouard Raymond, are participating alongside the Urban Community of Perpignan (PMM), the State and the Occitanie Pyrénées-Méditerranée Region, is becoming a reality !
The study began in May, and for 12 months the platform will be the focus of attention. The aim of this study is to identify current and future needs, and to envisage the development of the professions and the sector by 2040, in order to anticipate and determine the solutions capable of guaranteeing the growth and development of the platform and its companies.
As a reminder, this project, initiated in March 2019, aims to sustainably rethink the overall development of the platform, its traffic plan, services to be provided to users, property, secure access and opening up of the site, parking and receiving heavy goods vehicles in the zone, signage, mobility, energy mix, etc.
This project consists of "State/Region/PMM/Saint Charles International" joint funding.
This General Meeting also made it possible to express particular thanks to Perpignan Mediterranean Metropolis, to the Occitanie Pyrénées-Méditerranée Region, to Crédit Agricole Sud Méditerranée and to the Banque Populaire du Sud, who despite the context have maintained their support for the group's dynamics.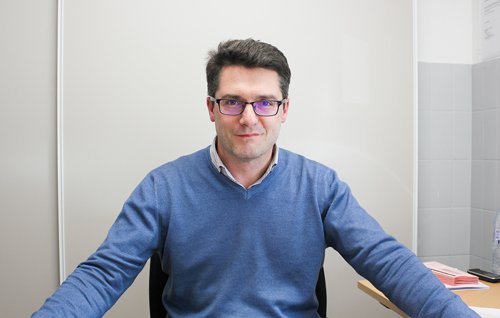 In conclusion, Julien Batlle recalled that "the food industry, transport and logistics have shown resilience in the wake of this crisis, and have maintained their activities during the different phases of lockdown, not without difficulty, but always with the objective of allowing the supply of essential goods to France… and all this without any interruption. Saint-Charles Export was able to overhaul during the crisis and remain militant. Don't stop us! We must continue to move, despite this global pandemic. We must continue with our projects, because only in this way will we emerge stronger from this crisis.
This 15th Annual General Meeting was also an election. Julien Batlle was re-elected Chairman for the 2021 and 2022 financial years. Honoured by the trust placed in him for this 4th term in office, he thanked and expressed his gratitude to all the participants with great humility.
Aware of his responsibility, especially in this period of crisis, he confirmed his enthusiasm and full involvement.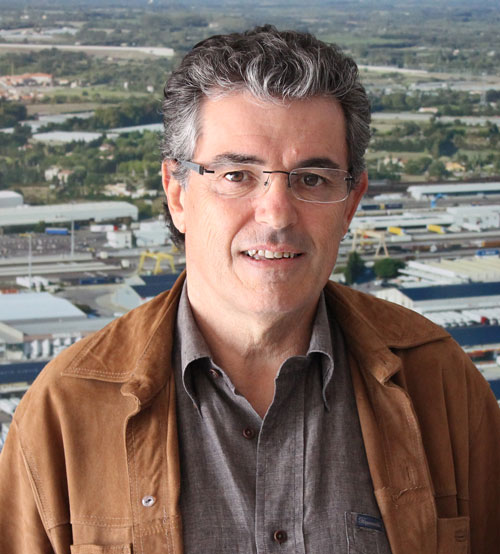 During the election of the Office, Julien Batlle made a point of thanking Henri Ribes who he was immensely pleased to have accompany him during his first three mandates and who was present at the setting-up of Saint-Charles Export in 2007. There were unanimous thanks from the Board of Directors for this man, who worked tirelessly for the group, and they thanked him for his unwavering involvement and commitment for the benefit of all and in the service of all members !
The elected Office members :
Vice-president : Mr Gérard FABRE (SNIFL – Saint-Charles*)
Treasurer: Mr Laurent MEDINA (Syndicat des Transporteurs – FNTR-FNTV 66)
Secretary : Mr Jean-François NOT (COOP DE FRANCE OCCITANIE)
President : Mr Julien BATLLE (SPEFL 66*)
The other directors :
Mr Pierre CORTADA (Banque Populaire du Sud)
Mr Didier HOCHET (Crédit Agricole Sud Méditerranée)
Ms Fabienne BONET / Monsieur Christian SOLER (Chamber of Agriculture for P.O.)
Mr Bernard FOURCADE / Monsieur Franck RAMONATXO (Chamber of Commerce and Industry for P.O.)
Mr Robert VILA / Monsieur Laurent GAUZE (Perpignan Méditerranean Metropolis)
Mr Edouard RAYMOND (Union of Housing Development – Saint Charles International)
* SPEFL 66 = Union of Producers and Shippers of Fruits and Vegetables for P.O.

* SNIFL – Saint-Charles* = National Union of Importers/Exporters of Fruits and Vegetables – Saint-Charles